Universal Storage (UvS) is a parts mod for Kerbal Space Program that adds a set of stack mounted 'core' parts and a number of 'wedges' that fit on the core.  This allows you to build custom service modules to fit your mission, taking only the resources you need into orbit.
UvS is designed to work with other mods, including the popular life support mods.  Kerbal Inventory System (KIS) compatibility allows you to change out wedges on mission, useful for space stations or craft constructed in orbit.  The science bay part provides an internal location to surface mount science parts as well as compatibility with DMagic orbital science mod providing many more experiments.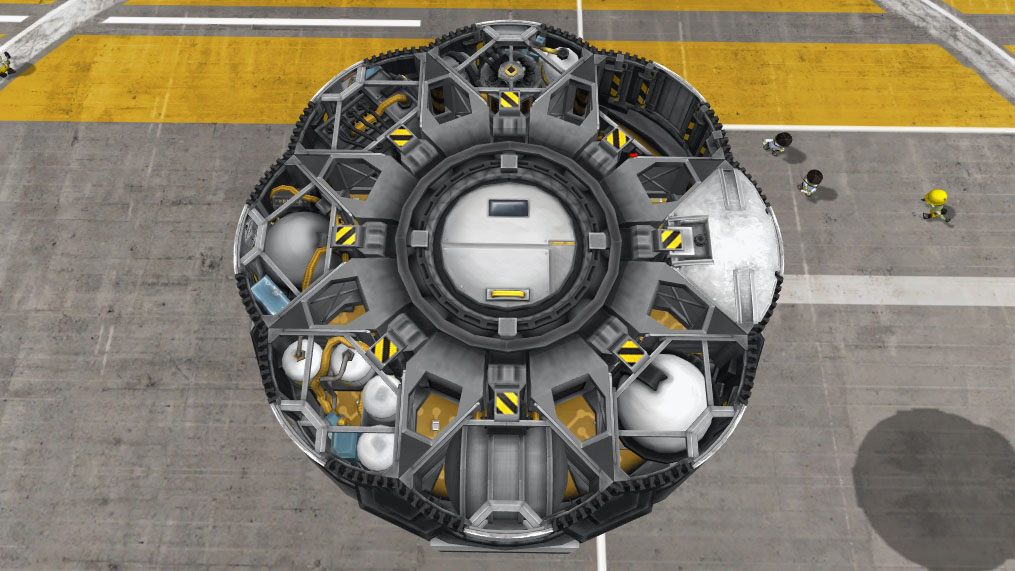 Looking for Universal Storage II?  You can find it here!
---
Designed to work with other mods
Universal Storage is designed to work with lots of other mods, Universal Storage will automatically detect these mods and add / adjust parts to match. For the best experience we recommend the following:
Kerbal Inventory System
UvS is fully KIS compatible.  Wedges can be moved and swapped out during an EVA allowing you to resupply a station or respec an orbital craft for a new mission.  In addition you will gain access to a KIS storage container part, which can be filled with equipment and other items.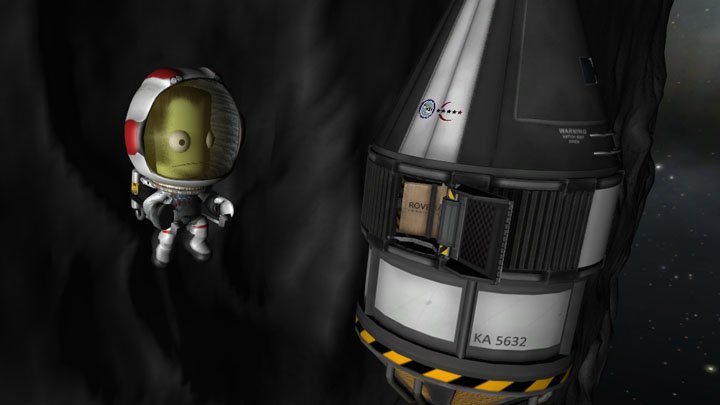 DMagic Orbital Science
This amazing mod adds lots of new science parts and contracts, giving you lots of new opportunities to advance Kerbal knowledge. DMagic has created a number of wedge mounted experiments which will become available with both mods installed.

Life support mods
Universal Storage includes config files to work with the popular life support mods, providing the resources required to keep your Kerbals alive.  UvS will automatically detects which life support module you have installed and will provide wedges with the matching resources.
Supported mods include:
TAC Life Support
Asmi's ECLSS
IonCross Life Support
IFI Life Support
Snacks!
USI Life Support
Community Tech Tree
Universal Storage includes a community tech tree config file. Kindly provided by GrimerX
Connected Living Space
The OctoCore and HexaCore include transfer corridors when CLS is installed.
---
Support
If you have any questions, suggestions or problems with the mod, let us know on the KSP forums
Some common problems are:
More than one life support mod installed causing part conflicts.
One or more prerequisites missing.
Original folder structure not used.
---
Download
Universal Storage can be downloaded from the following locations:
Spacedock
You can download the mod from SpaceDock.com.  Browse to the site and select the download option, this will download a zip file.  Simply unpack the file and follow the installation instructions included.
Space Dock also includes a system to alert you to new versions of the mod.  To use this function you must create an account on Space Dock then follow Universal Storage.  You will be emailed updates and a change log whenever a new version is released.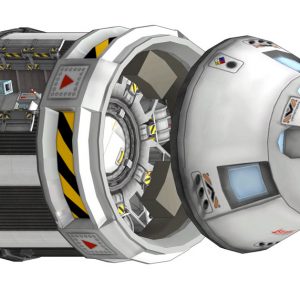 CKAN
UvS is available for download on CKAN but support for this method is limited.  I highly recommend you download and install the mod manually from SpaceDock.
Assuming you have downloaded and run CKAN simply:
Refresh the mod list to ensure you have the latest data
Scroll down to Universal Storage and tick the box (note you do not need the additional packs, these have been rolled into the main mod)
Go to changes to apply the installation. Note the dependencies will be installed alongside US as these are required for the mod to work)
CKAN will also give you a list of suggested mods to install.  These are not required but will expand the capabilities of the UvS.
Onedrive
The current and all previous versions are available on my onedrive folder.  This location lacks the documentation of the other two sites and should be used as a backup.
Download here
---
Universal Storage is created by
New Horizons and NOX Industrial
Initial concept, coding, life support balancing, and supporting materials – Paul Kingtiger
Asset modelling, texturing, animations, Unity work and visual development – Simon Hinton
License
Models and textures
The models and textures, including the .mu files and image files are copyright of Simon Hinton who reserves all rights.
You may not publish or share these files or derivatives of these files.
You may not reverse engineer these files.
You may externally reference these files using the model command in KSP
For permission to use the model and texture assets in a way other than the above message Simon via the KSP forums
---
Part.cfg and module manager files
All files included in the mod ending in .cfg are released under the Creative Commons Attribution-ShareAlike 4.0 International License.
You may download and use these files and modify them for personal use.
You may publish and share these files and derivatives of these files.
You must credit the authors (Paul Kingtiger and Simon Hinton) when publishing these files or derivatives of, including a link to this page


---
Screen shots, images and videos
You may create and publish screen shots, images and videos featuring Universal Storage running as part of KSP, including for commercial or financial gain.  This does not include the texture image files, except when viewed 'in-game' as part of Kerbal Space Program.
Note: this license does not override or supersede any existing license regarding Kerbal Space Program or Squad
---
3rd party mods and plug-ins packaged with Universal Storage